3. After clicking on New Flow, Pop Up should open for you to choose the Flow type and the record triggered flow, then click "Create."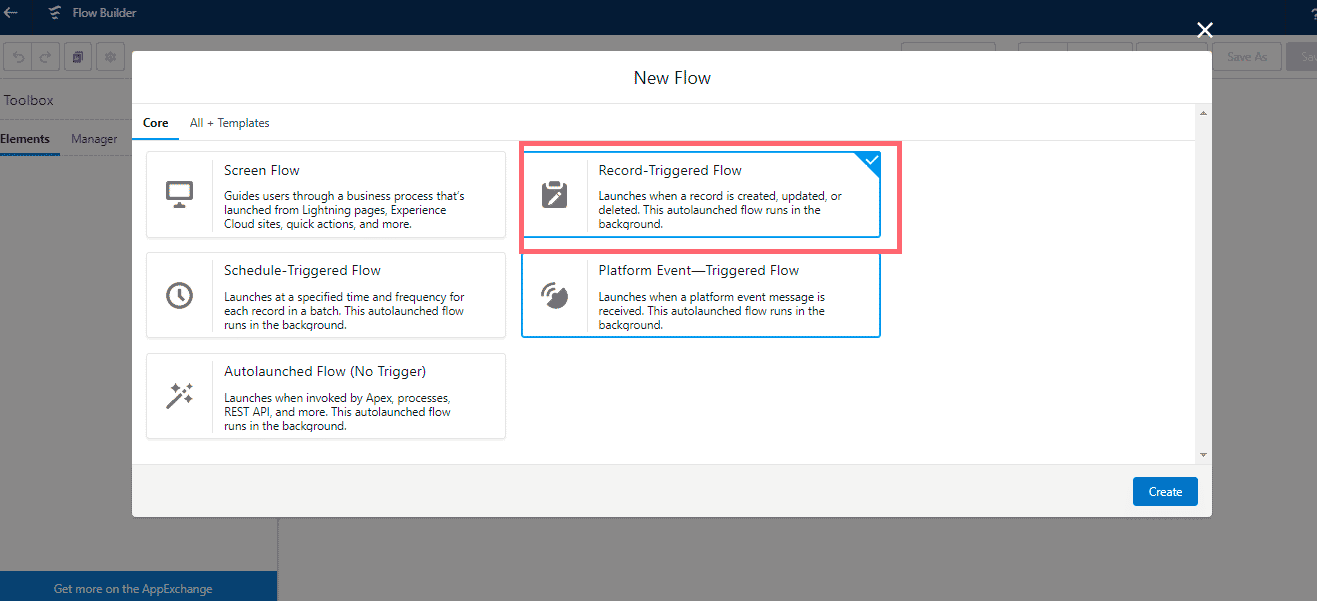 4. To configure the trigger, choose an object and filter the conditions
1. Choose "Message Bucket" Object [5]
2. For the trigger, choose "A record is created."
to set the entry conditions
3. Type – equal to 'Inbound' [6]
4. Related user – not equal null [6]
Click Done.
5. Create a new resource with collection type as shown below.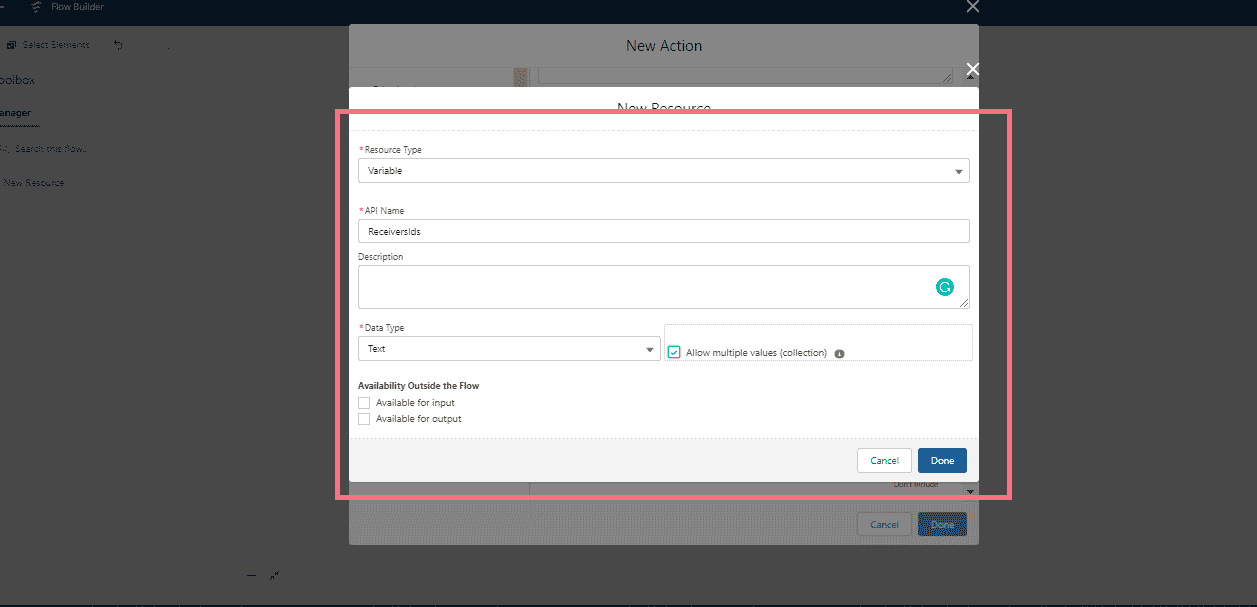 6. Next, add the element of Assignment to add the record-related user to the resource variable.
7. Add the element of Action, and choose custom notifications.
1. Set Input Values – Custom notification type ID.
By querying
SELECT ID, Custom Notification Type Name from Custom Notification Type Where Custom Notification Type Name = 'Incoming message notification'
Note; Incoming message notification has not existed in your organization, please create a new custom notification with the same name.
2. Notification Body – choose a message from the record.
3. Notification Title – choose Related To Name Formula from the record
4. Recipient IDs – choose resource variable.
Click Done.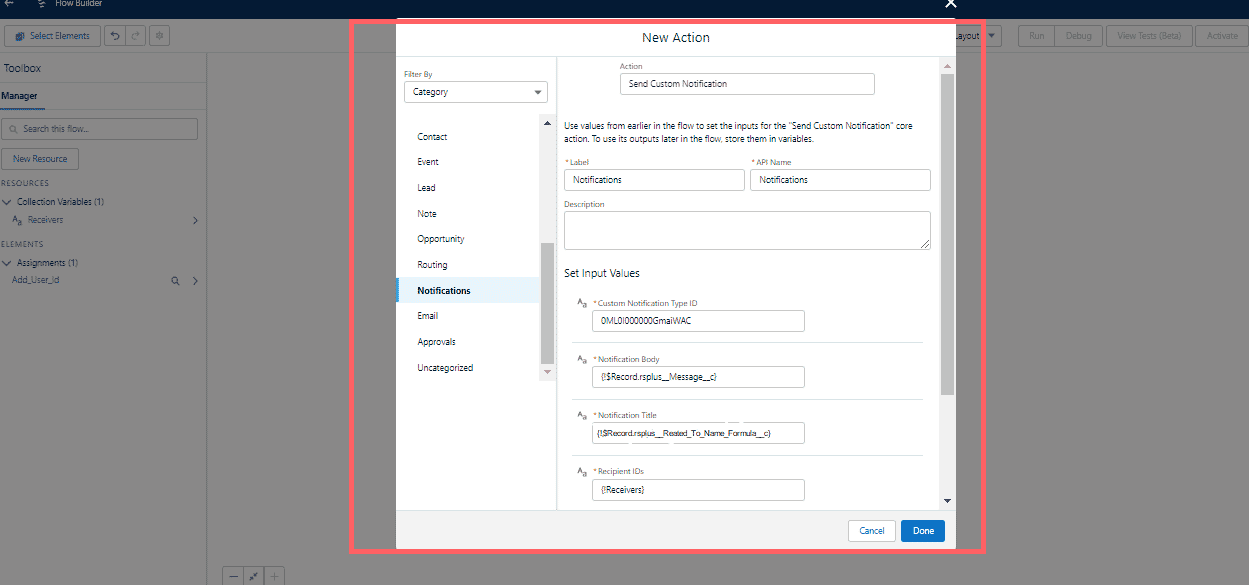 8. Save the flow and activate.